Jasen is great energy, direct and informative! I'm super thankful to him for analyzing the full spectrum of my home in order to make it a safer place to live! This is potentially the best investment for overall quality of life I can imagine!
Cast'ah
entrepreneur
Jasen Masek of NotoxCity Homes, Business, and Urban Environments has been a Certified Building Biologist in Vancouver BC for a few years and is very good at finding problems associated with the Dirty Power in many homes and businesses. It is rare to find such people with the knowledge he has and he is always willing to learn more to benefit his clientele. We enjoy working with Jasen and his unwavering drive to succeed in helping people with problems within their sick homes and is relentless in finding solutions that can help with the issues associated with the EHS syndrome. Rarely do we see Building Biologists around the world that have the same dedication to their customer base and a certifiable knowledge and ability to seriously make a difference helping his customers. Keep up the good work
Terry Stotyn
Managing Partner of Cratus Canada Ltd.
We contacted Jasen to check our rental house for any EMF concerns. We were horrified to find out that our young daughter's bedroom was being blasted by EMF by our next door neighbour's Wifi router even though it was a house away, and that her sleeping area had particularly high EMF readings. Jasen found many other areas in the house that had high EMF readings that we had no idea about. He was very thorough and knowledgeable about EMF and environmental issues. He helped us set up protective shielding so our daughter would be safe and guided us how to make our home safer. We are confident that when we go to buy our next home, Jasen will expertly guide us to make a great choice.
Lesley Horton
MD
Jasen was such a valuable resource when I first learned about EMF's and Air Quality and the resulting biological problems they can create. He was able to accurately detect problem areas and we were able to fix them together! Thank you Jasen you are such a great resource of knowledge!
Natascha Vogel
Navigating the world of non-native EMFs and their effects on our biology can be daunting and frankly a little worrisome. My journey started as a DYI project which included buying a variety of EMF meters. This only confirmed my suspicion; we are constantly exposed to all sorts of non-native EMF frequencies from dirty electricity, smart meters, Wi-Fi, cell phones, smart-appliances and all manner of wireless devices. Monitoring my daily non-native EMF exposure also made me realize that this exposure was constant and that turning off my own Wi-Fi at night and putting my phone on airplane mode was just not going to be enough. I needed an expert to help me mitigate my exposure and reduce the negative biological effects from this constant non-native EMF exposure. ------- Bringing Jasen in as a consultant was the perfect solution. Jasen was extremely professional and knowledgeable and in hindsight, I wish I had started this journey with his expertise to guide me. After our initial consult, and measurements with his professional meters, Jasen was able to put together a step by step plan to help me create a non-native EMF free zone in our bedroom. In my opinion, this is critical to improve sleep quality and to allow the body's natural repair mechanisms to function. Having this EMF sanctuary not only allows us to increase energy production to detox and repair naturally, it also increases our resilience for all the other stressors and toxins we experience throughout the day. Non-native EMF might not be the sole cause for health issues, but it is definitely a contributor to everyone's stress bucket. ------- I highly recommend Jasen to help you navigate the complex nature of our modern environment.
Eric Jones
Jasen and Notoxcity have allowed me to feel safe in my own home. Going through chronic illness - Lyme & mold - I felt it was important to minimize the factors in my home that could be holding back my health progress. With a short session, I learned a ton and now my home is a lot cleaner. I can't recommend Jasen and Notoxcity enough.
Sean Galla
Before meeting Jasen I was totally ignorant about the negative impacts of electro-magnetic radiation from cellphones and wifi. Jasen used his EMF metres to measure my home and gave me specific recommendations on how to improve the quality of my space. I sleep soundly now knowing that my risks are mitigated.
Judy Rom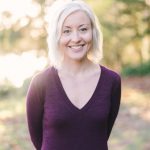 I highly recommend having an assessment done by NotoxCity. They were very knowledgeable, professional, and kept me informed throughout the process. I learned a lot about the air quality and types of electromagnetic waves (i.e. from cell phones, WiFi, and electricity) in my home. The best part was that they taught me specific ways to reduce these types of pollution. Since the assessment was done, we have noticed our sleep, allergies, and anxiety levels have improved.
Dr. Deanna Weiss
ND